Honeycomb Creative Buzz Award Bootcamp
Monday 15 September, 2014 17:00 - Thursday 18 September, 2014 17:00 | The Playhouse Theatre - Derry/Londonderry
---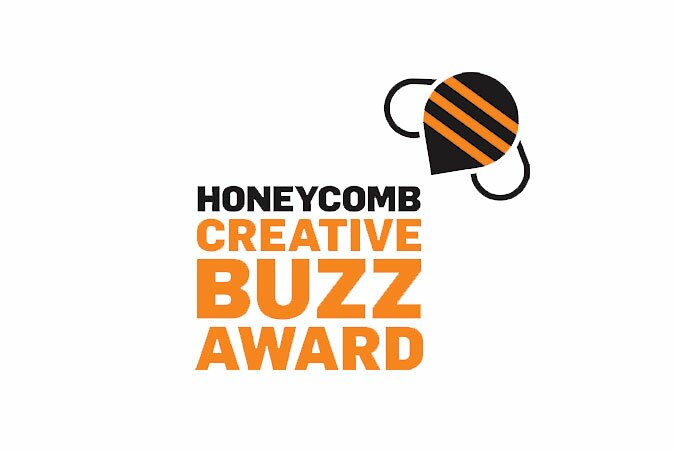 Bootcamp is an invite-only event, developed for the winners of the Honeycomb Creative Buzz Award. It has been tailored to their needs as emerging digital creators.
Bootcamp is brought to you by Honeycomb Skills Leaders, Prof. Sarah Edge and Caroline O'Sullivan
Bootcamp takes place at the heart of CultureTech, allowing participants to take inspiration from a rich and varied programme of CultureTech events.
Bootcamp is an intensive four-day programme to help them to develop their creative potential and find the best avenues for their talent. Over the course of Bootcamp, participants will hear from industry leaders shaping the digital landscape in Ireland today. They will be inspired by those who have forged a path in media and creative industries. They will learn from industry pioneers and find the best places to meet the people who can help them grow. And of course, it offers an unrivalled opportunity to network with other talented peers from their own region.
Bootcamp will culminate in a pitching competition judged by industry experts to select a single prizewinner to attend CultureTech Brooklyn USA from November 12th to 14th fully funded by Honeycomb.
Bootcamp Schedule
Led by , Kean Vision
Monday 15th – Theme 'Networking'
Check-in between 12 noon and 6pm. 7.30 pm. Meet with fellow Creative Buzz Award finalists for an informal dinner as a group.
Tuesday 16th – Theme 'Open Your Eyes'
0930 – 1130 am Workshop: 'Getting to know yourself and others';
1130 – 1145 Coffee break;
1145 – 1230 Keynote Speaker: Richard Williams, Chief Executive of Northern Ireland Screen;
1230 – 1330 Lunch;
1330 - 1730 Workshop: 'Pitching for real: How to structure and deliver the perfect pitch'.
Wednesday 17th - Theme 'Telling your story'
0930 – 1300: Workshop on improvisation with ;
1300 – 1400 Lunch;
1400 – 1445 Keynote Speaker: Ed Stobart, Alleycats TV;
1500 - 1530 Josh Richards, Astronaut Candidate;
1500 – 1730 Workshop: 'Telling your story and refining your pitch' with mentoring from Stephanie McAlinden, PWC, Sarah Fitzgerald, PWC, Gavin McLaughlin, Troll Inc and John Farren, 360 Production.
Thursday 18th - Theme 'Getting started'
1000 to 1300. Pitch to industry panel. Chaired by Prof Sarah Edge; John Knapton, Entrepeneur-in-Residence NISP, Emma Murray, PWC and Niamh O'Donnell, Alleycats TV.
1300 – 1400 Lunch;
1400 – 1445 Greg Spence, producer on Game of Thrones, with responsibility for post-production and visual effects in conversation with Jim Carroll of the Irish Times;
1445 – 1530 'Access to funding for small business'. Panel with David McConnell. Development Officer, Arts Council of Northern Ireland and David Lewis, Director of Communications & Digital Content, Nerve Centre;
1530 – 1600 Coffee break;
1600 Announcement of Winner of Creative Buzz Award;
1900 Celebration Dinner.